Kendall Kingscott reappointed to the NHS Shared Business Services framework agreement until 2027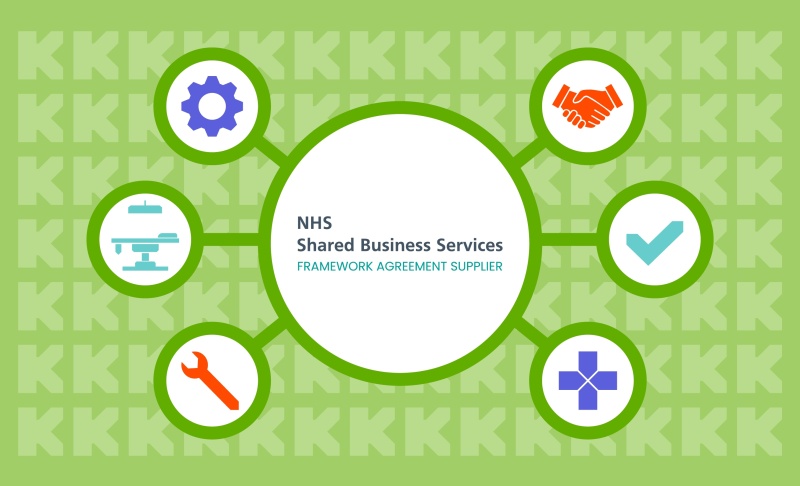 We're delighted to share the exciting news that we have been awarded a place on the NHS Shared Business Services (NHS SBS) Healthcare Planning, Construction Consultancy and Ancillary Services (HPCCAS) framework agreement.
Proud members of the NHS family, NHS SBS is the country's leading supplier of corporate services to the NHS, and manages over 40 framework agreements covering a wide range of clinical and corporate goods and services.
The HPCCAS framework agreement provides a compliant route to access construction consultancy services for the NHS, but it doesn't stop there. It's accessible to all public sector organisations for any project, from new builds to refurbishments across the UK. This means universities, schools, police authorities, and plenty more can benefit from it as a free, compliant, and value-driven route for procuring construction consultancy.
Procurement decisions are made simple with 'a one-stop shop' for Construction, Consulting and Ancillary Services and the knowledge that NHS SBS is committed to being a force for good, acting responsibly and sustainably at organisational, team and individual levels. We share these commitments as a supplier.
Under the framework agreement, we can supply the following services:
Lot 7 Multi-disciplinary Services covering Project Manager, Quantity Surveyor, Architect, Civil and Structural Engineers, Mechanical, Electrical and Public Health and Principal Designer.
Lot 1 Architectural Services
Lot 9 Healthcare Planning
Lot 5 Mechanical, Electrical and Public Health (MEP) Services
To learn more about the framework visit the NHS SBS website or contact us to understand how you can access our services through the HPCCAS framework agreement.
Related news