Our 60-year journey has been one of organic evolution. It's guided us to where we are today – an inter-disciplinary construction consultancy operating collaboratively with outstanding results. Our unique holistic approach means curating the right blend of people, skillsets, and specialisms to suit every project as individual disciplines or fully integrated team solutions under one umbrella. We call it 1 Team: Architects, Building Surveyors, Technologists, Project Managers, Principal Designers, Quantity Surveyors, Building Services Engineers, Low Carbon Consultants and more.

Learn more about our journey
Our business is built on combining expertise
This collaborative spirit goes beyond just our people – sharing a broader vision with clients and suppliers and building a diverse, united, open team that welcomes new ideas and insights.
Learn more about the way we work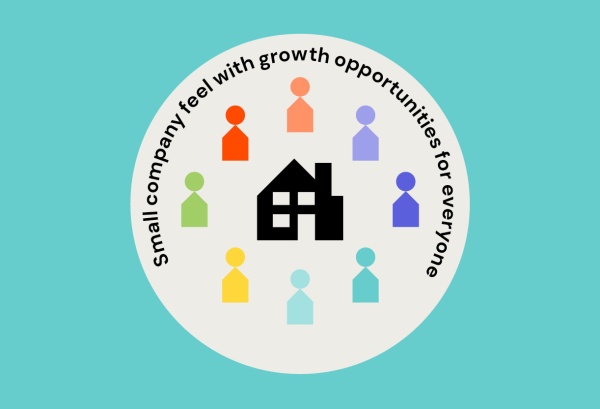 We support development at every level
It doesn't matter when you join or in what role; we provide opportunities to grow and thrive at work and in life. We know promoting and supporting wellbeing needs to be at the top of the agenda. Our culture is evolving to help our people be at their authentic best in every part of their lives.
Learn more about our culture
We're building a legacy beyond the building
With any project, there's a bigger picture to consider. We must go beyond our decarbonisation and Net Zero goals to positively impact society, the construction industry, and the built and natural environments – finding the right balance between people, profit and the planet.
Learn more about the ways we're giving back