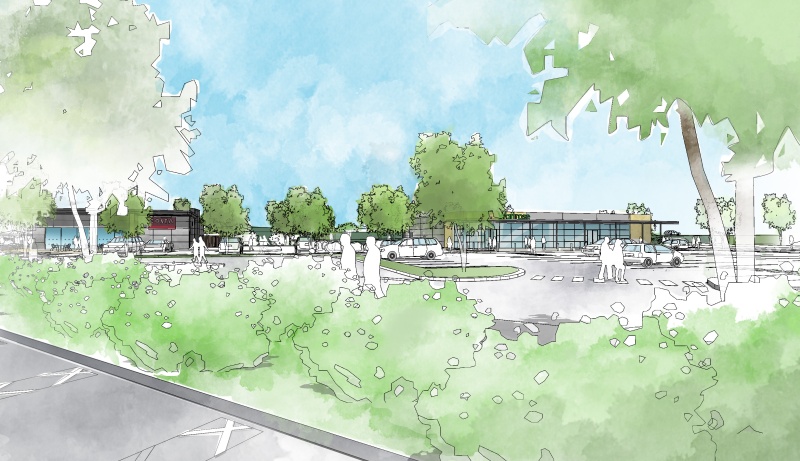 Faringdon Retail Park
Project details
Client:

GSC Estates and Britannia Construction

Location:

Oxfordshire

Role:

Architect, Principal Designer
We developed proposals for developing a prominent greenfield gateway site on the edge of the Oxfordshire market town of Faringdon. The site was the first of its kind – as the first shared location between Aldi, Waitrose and Costa.
The three units provide 3,200m2 of retail space housed in steel-framed buildings clad in a mix of micro rib and reconstructed stone. The space also includes parking for approximately 180 vehicles. A second phase followed, extending the retail space to provide further Travelodge and Home Bargains.
The site's high profile and sensitive location required designs to carefully consider the impact on the historic market town. Designs incorporated features to mitigate this impact, including the use of reconstructed stone in the building envelopes and a high level of landscaping to soften and blend the new construction with the surrounding countryside.

Contact our Commercial Team to discuss your project requirements.