Inspiring the Next Generation: Work Experience Success Story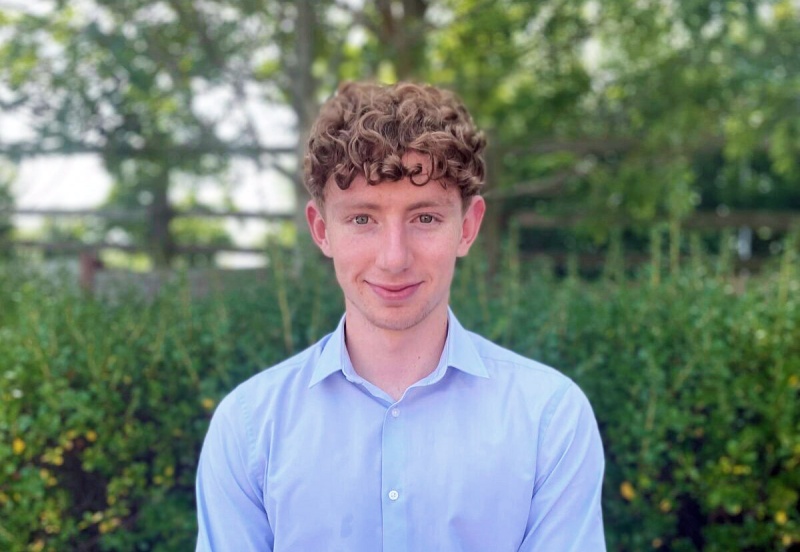 We feel it is a privilege to open our doors to new talents who are eager to dive into the industry and gain practical knowledge across our diverse sectors. Indeed, our mentorship and training ethos is deeply rooted in our culture.
We were thrilled to learn that one of our previous work experience students, Tom Clayton, was inspired by his time at KK and went on to secure a place on UWE's Architectural Technology course, which started at the end of September.
We are proud to know that we played a part in his decision and wish him every luck in the future. More about Tom's experience and how it inspired him:
What initially attracted you about the work experience opportunity at KK?
I was initially attracted to the work experience opportunity at KK as I wanted to see what architecture involved. I have always been interested, ever since going on holiday when I was younger, where I would take a sketchbook and draw buildings that stood out to me. Architecture also relates to my A-level subjects, so I wanted to explore this path to see if it was something that I would want to choose for a degree.
What did you enjoy most about your experience?
The part I enjoyed the most about the work experience was using the computer software to draw a floor plan, choosing where to put windows and the size of each room. Before building up the layers of the house until I was left with a 3D model. I found this very rewarding.
How did you find the working environment in the office?
The environment at KK was extremely pleasant and everyone was always happy to chat about their job or help me with work I was tasked with. It feels like a great community at KK. Despite the pressure of the job, everyone was calm, which made the week more enjoyable.
Was there any mentorship or guidance you received which has stayed with you?
A huge amount has stayed with me from my time at KK! I can still remember shortcut commands for the software, despite having last used them a whole year ago. It was also interesting being taken to a building site survey and seeing a plan come to life. This was a valuable experience as it's hard to grasp just by looking at pictures from an office.
How did your experience at KK inspire you to pursue an Architectural Technologist course?
My experience at KK totally inspired me to take an architectural technology course at university for many reasons. I found using the software to map out and draw up house plans very interesting. I also enjoyed the variety of experiences each day. This brought out my passion for architecture, and I am excited to learn more!
What were some key aspects of your work experience that have been valuable for your studies?
Mostly it helped by motivating me through my studies, giving me a goal to work towards, as after the week I knew exactly what course I wanted to study at university. This meant that I put a lot more work into my revision, as I knew what I needed for a place on the course that I wanted.
What does that future hold for you and what are your main career aspirations?
I am now looking forward to starting my Architectural Technology and Design at UWE Bristol. After I have my degree, I can hopefully find a job at a company as good as KK and pursue a career in architectural engineering.
Get in touch to apply for work experience, email us: careers@kendallkingscott.co.uk 
Related news