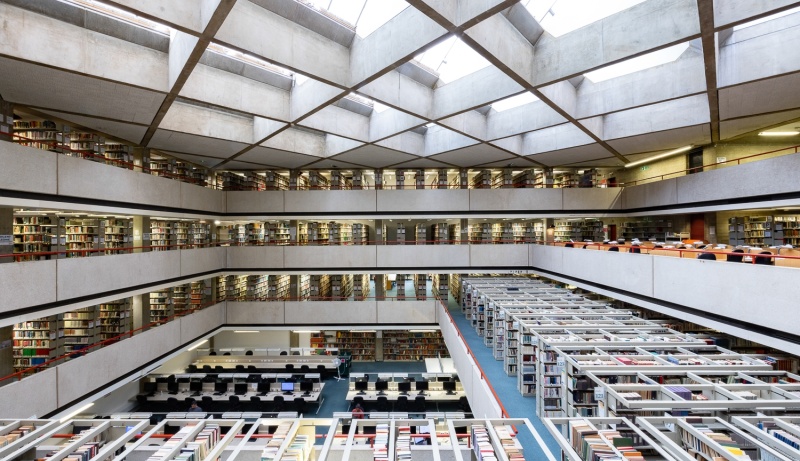 SOAS University of London - Grade II* Library - Ventilation, Repairs and Office Reconfiguration
Project details
Client:

SOAS University of London

Location:

London

Role:

Building Surveyor, Quantity Surveyor, Architect, Principal Designer, Contract Adminstrator
The Grade II* listed Philips Building at SOAS University of London provides the primary teaching and academic accommodation for the SOAS Russell Square campus. At the centre of the Philips Building is the SOAS Library, an important academic library housing a several special collections in controlled atmospheric environments for The UK National Research Library for Asia, Africa and the Middle East.
Our team know the building in detail, having delivered strategic long-term maintenance planning and many refurbishment projects across the building over the last ten years, including:
- Reroofing to improve drainage of the terraces
- Sub-division of offices to create new faculty offices
- Replacement of air handling units in the main building
- Concrete repair
- Lift upgrades
- Fire door refurbishment
- Creation of controlled passive environmental conditions within the existing archive space by rationalising and replacing the heating ventilation air conditioning (HVAC) plant serving the archives
Our wide-ranging expertise is ideally aligned to support this long-term relationship. We draw in services from our 1 Team as required for each scheme from Building Surveyors, Architects, Principal Designers, Quantity Surveyors and more.
Contact our Education Team to discuss your project requirements.