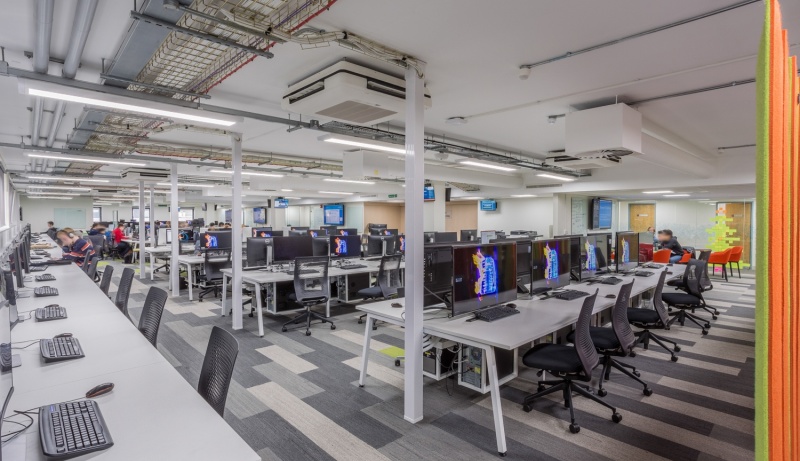 University of Southampton - Refurbishment of Computer Science and Electronics
Project details
Client:

University of Southampton

Location:

Southampton

Role:

Architect, Building Surveyor, Interior Designer
Our designs for the computer science and electronics facilities at the University transformed the student experience.
Existing laboratories were refurbished including a maker space lab, PCB rework, and high-voltage space, as well as wider break out spaces to optimise occupancy efficiency. We also created a new 'Future Worlds Incubator Hub' on behalf of the Faculty of Engineering and Physical Sciences. The space promotes collaboration with industry partners and the university, to support start-up businesses and develop cutting-edge technologies. Its open plan layout fosters collaboration and teamwork, providing hot desking opportunities for entrepreneurs. Private meeting room facilities were also created, as well as a new modern kitchen area, internal staircase, platform lift, and unisex WCs.
The collaborative facilities bridge academia and industry, where students thrive in a real-world, high-tech working environment. We are proud to support the future careers of Computer Science students by providing them with an unparalleled learning environment.