Guiding lights: A Spotlight on our RICS APC Mentors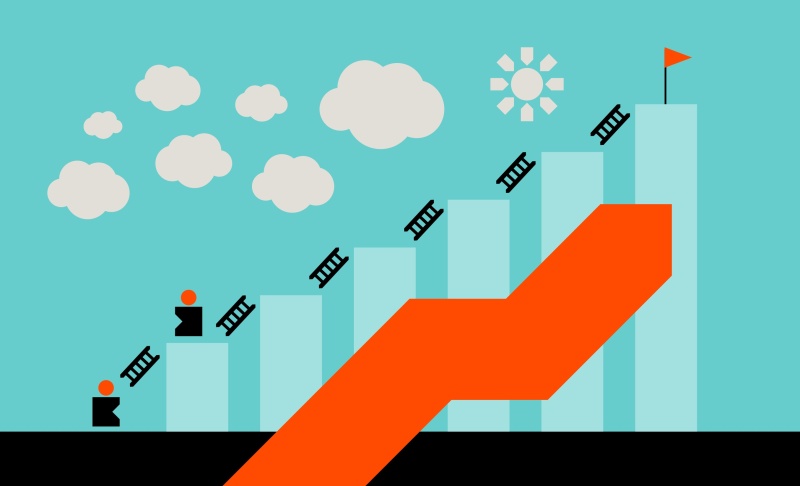 Our training philosophy is deeply ingrained in our culture, and we take pride in the significant number of employees who experience organic career growth at KK. This includes many of our senior leaders who started their careers as graduates, truly reflecting the training ethos that runs through our company.
National Mentoring Day is held annually on 27th October, designed to celebrate those who pass on their knowledge and encourage others to progress. To mark the occasion, we want to celebrate the incredible impact of mentoring at KK. We are shining the light on a few of our inspiring mentors, focussing on our RICS APC mentors, who play a vital role in guiding others through the lengthy and extensive Chartership Qualification process.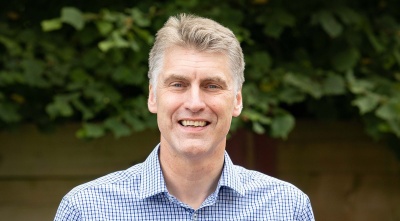 Tim Clark, who passed his Chartership assessment in 1996, has since established himself as one of the most approachable and go-to people in our Exeter office…
His deep knowledge spans across various sectors, making him a trusted source for any related question. It's no wonder that over the past decade, he has achieved a 100% success rate in guiding others through their Chartership assessments.During the early stages of his career, Tim operated out of our Bristol office, where he began mentoring and honing his skills. This experience sparked his desire to become an assessor himself and gain a comprehensive understanding of the process. Tim's motivation stemmed from a desire to contribute to the profession, which in hand, enabled him to provide even greater support to trainees. Now, Tim has become a champion of the 'KK Academy'. He considers mentoring one of his favourite aspects of the job, as he finds fulfilment in training individuals and witnessing their success. Additionally, Tim values the opportunity to connect with the younger generation within the company, viewing it as a valuable way to learn about others and keep himself up to date.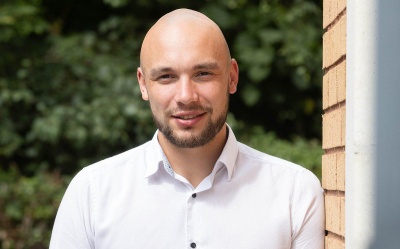 Will Squire, another esteemed mentor in our Exeter office, obtained his Chartership in 2018…
He emphasises the immense benefits of being able to train others when you have recently gone through the process yourself. He believes that those who have absorbed the information more recently, and have it fresh in their mind, can make some of the best tutors. Will also highlights the advantages of counselling two individuals simultaneously. He recently had the opportunity to train Ollie Jay and Joe Laurence together. Ollie began as an apprentice, while Joe had a previous career within a different industry, bringing transferable skills. Despite their different routes, they came together with great attitudes and supported each other during the process. Will fondly recalls one of his best Christmas presents: receiving the news in December last year that both Ollie and Joe had passed.
As the important day looms, the preparation intensifies, and more individuals come together to support the process, including conducting mock interviews. Will refers to this collaborative effort as a 'virtuous circle', creating an environment where everyone contributes to a candidates' success. In this open environment, there are no barriers to asking questions. We understand that different questions can be asked in various ways, and we can learn from one another. For example, a question may delve into a topic like diagnosing rising damp. Discussing it in a structured and straightforward manner explores knowledge and helps to alleviate any fears the trainee may have. The goal is to guide the candidate in articulating their response effectively and simply.
How does the process work?
It is crucial that candidates have a solid grasp of the required competencies, understanding what you should do and how to conduct yourself as an aspirant Chartered Surveyor. Seeking advice and guidance is essential to meet the competency standards. To assist this process, a candidate will have a counsellor who acts as a strategic overseer, ensuring the smooth progress of the entire journey. Additionally, they will have a supervisor who serves as their day-to-day manager, offering regular support and assistance. Working together, the counsellor and supervisor aim to develop a well-rounded and competent surveyor, fully prepared for the assessment.
It takes candidates a minimum of two years to complete their APC journey. In addition to the hour-long interview, they must prepare a submission, case study, and provide evidence of their ongoing professional development. It is crucial for candidates to have a deep understanding of their case study, stay updated on various topics, and be prepared for any questions on the day. APC mentors are invaluable, as they provide support, alleviate fears, and assist with refining time management skills. Ultimately, their main goal is to make sure that their candidate feels as confident as possible going into the assessment.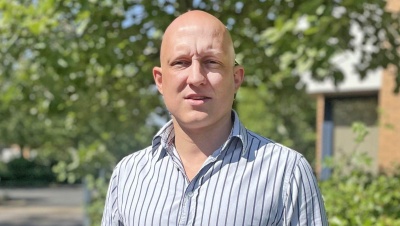 Chris Kemp, RICS APC Mentor and Project Director: A few of his words on mentoring...
To me, fulfilling a mentoring role is about sharing experience and ideas that might help someone else to progress or to overcome something that they have been finding challenging. Mentorship can take different forms and can be used with different intended outcomes. Formally it might include supporting candidates with the APC process, but can also include providing motivation, support and guidance to a colleague who is looking for help with something. We've all struggled with something in the past. I've been lucky enough to have people that I can look up to and seek guidance from when I've needed it. I try and pass that support on to others, and hope that they too can go on to have rewarding and fulfilling careers.
Related news