Qualification success in the KK Academy
Training is at the heart of our culture but you don't need to take our word for it. We're shining the light on our people. So you can hear directly from them what it's like to be part of the KK training academy and beyond.
As a recently qualified Chartered Building Surveyor, Joe provides insight into the journey to Chartership and what a career at KK can hold.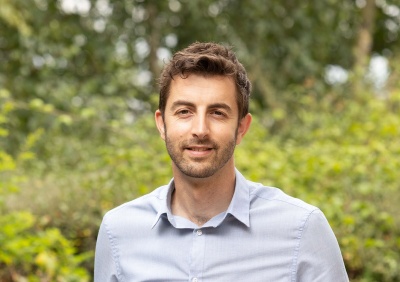 What made you choose your career?
I had always been interested in buildings, how they are built, their various methods of construction and the issues that they may develop, so I settled on a career change into Building Surveying.
Why Kendall Kingscott?
I was introduced to Kendall Kingscott by a friend - they recommended the company to me. As I came to the career later than most the key for me was finding a company that would support me through the APC process and KK offered a solid route and had a proven track record of taking junior staff through to chartered status in a reasonable timescale.
What does your role typically involve?
Every day is a different day, and I enjoy the variety of the work. Things tend to run in cycles, so I will be heavily involved in defect diagnosis and design work through the winter months and then running jobs on site and delivering successful schemes on site over the spring and summer months - this is in either a project management or contract administrator role.
What do you enjoy most?
Site visits on a sunny summer day! Most of my work is based within Cornwall so you get to see some lovely places.
Any advice for someone starting a career in your field? 
Do it – it's a great profession and Building Surveyors are in demand. As for the qualifications - talk to your colleagues, choose a company like KK that will support you. Going through the process alongside others (the KK academy) means you can help each other through it.
What keeps you busy outside of work?
Anything with an engine!
Related news