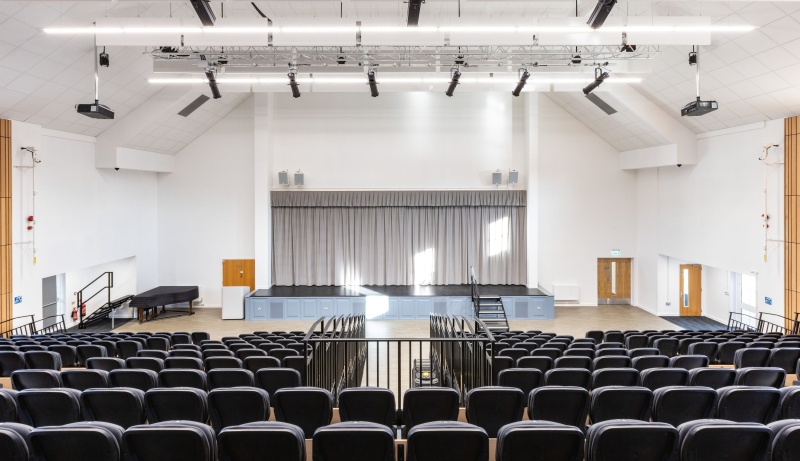 The Thomas Hardye School - Theatre Refurbishment
Client:

The Thomas Hardye School

Location:

Dorchester

Role:

Full Team delivery comprising: Lead Consultant, Architect, Building Surveyor, CA/PM, Quantity Surveyor, Principal Designer, Interior Designer, Bid Management, Masterplanning Services and other specialist services
Our 1 Team solution provided an extensive range of services that supported the school refurbishing its theatre facilities. The now 450-seat theatre caters to various activities from assemblies, school performances and productions. Roll-out seating provides limitless opportunities for use of the space, including exams, community services and other activities.
The space now offers increased occupancy via a balcony viewing area, a new double-level link structure to provide a control room, lift, office and accessible and unisex WCs, and backstage changing accommodation.
The scheme's success supports the school's performing arts opportunities and the wider community, with the facility used by the local Arts society.
Beyond this project, our Bid Management services secured funding via the ESFA's Condition Improvement Fund for three projects, including new build dining facilities, window replacement and fire door upgrades. The breadth of KK's 1 Team services provided continuity for the Academy managing the entire process from bid to completion on-site.
Contact our Education Team to learn more.